One Loyalty Network Adds the New Power Share Feature to Their Mobile Campaign Calendar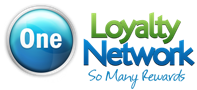 At One Loyalty Network, we know that as a business owner you have a lot on your plate. Not only do you have to focus on running your business on a daily basis, but you also have to worry about your marketing strategy. Even if you have your goals intact, it can be extremely time consuming to worry about and schedule your marketing campaigns. Marketing has become more complicated than ever. With the addition of email marketing, social media marketing, and text message based marketing, where and how do you decide what advertising medium is the best for your business?

Your customers all demand something different from you.

Some want to be communicated with on Facebook, some Twitter, some prefer an email or text message.

The short of it is that if you want to reach the highest percentage of your customers, you will need to communicate with them in their comfort zone.
One Loyalty Network can help you simplify all of your marketing campaigns through a tool we call the mobile campaign calendar. Now, it is easy to manage all of your digital marketing efforts in one place. The mobile campaign calendar is easily navigable and simple to use, saving you time and money. Planning your digital campaigns has never been so easy with the ability to schedule all of your posts at any time with just one campaign and with just a few clicks of the mouse.
The new power share feature on the mobile campaign calendar allows you to share the same message to multiple marketing outlets. This saves you the hassle of having to type separate posts for each social media outlet, mobile coupon campaign, and email message. By using the power share feature, you save at least 15-20 minutes of your time, which you would have wasted logging into and out of each separate site.
Watch the video below for a preview of the power share feature.
For more information visit getoneloyaltynetwork.com