How Your Business Can Use Facebook to Build Your Customer Database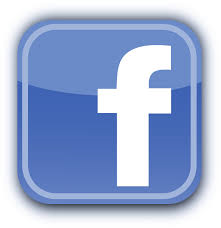 Posted on March 7th, 2014
Social media marketing is expanding rapidly, with the development of strategies focused more on catering to the needs of the consumer. Content marketing has come to the forefront of marketing strategies, and combining effective content with social media is one of the most effective ways to build consumer trust.
However, being up to date with the latest social media trends may not be enough to reach your customers effectively and beat out your competitors. For the first time in history, consumers are ahead of the marketing teams. Marketers do not have nearly as much time to come up with creative campaigns as they did when radio advertising and TV commercials were the best outlets for reaching customers. We live in a society driven by an explosion of innovative apps, and consumer hunger to have the latest technology. The days of predictability are over, which means that marketers have to work harder than ever to learn the latest trends.
Mobile marketing is the newest and most effective way to reach consumers. The most difficult part of the mobile marketing process is building a database of consumer phone numbers, but combining social media in your efforts can make this process easy. By using your current social media sites, you can expand your network of mobile phone numbers drastically.
Your business may have 1,000 or even 10,000 friends on Facebook, which serves as a great outlet to obtain customer phone number so you can begin to send them your mobile marketing campaigns. The customers who "like" your business on Facebook can easily turn into loyal mobile coupon users. Even if your business is putting coupons and deals on Facebook a major problem is that the timeline of customer news feeds are packed full of information and they may not see your offer. Most likely if the customer has a Facebook, they are up to date on the latest technological trends and own a smart phone. This makes them prime candidates for your text message marketing programs because they are looking for the convenience of receiving coupons from their favorite business right at their fingertips.
How is your business building your consumer database? Have you considered using social media to help?