Can Your Business Benefit from SMS and MMS Messaging?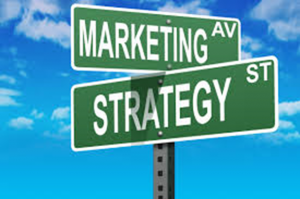 It's obvious that smartphones are taking over the nation when about 90% of the population has one. On average a consumer will have their phone within arm's length for about 19 hours out of the day.
Now let us consider the reach. There is a 97% opening rate for text messages and most are read within the first 3 minutes of receiving it. This is a much stronger reach than email.  This alone shows that it is essential to have SMS and MMS as part of your marketing platform. If not you're missing out on serious opportunity to connect with your customers and increase sales.
Don't jump the gun just yet. Before making a drastic measure to text all of your consumers review the key components to text messaging for benefits.
Permission. 

Your customers must give their permission for you to reach them via text messages. Without their permission, they may get upset and not want to do business with you again.

Connections

Text messaging is a tool that can be used for selling, but you should first build relationships by using your current marketing strategy and sales tactic. You don't want to sale to them, but you want to send out reminders and announcements. At the being, you want to encourage them to come back. Another thing to consider is that too many messages too frequently can become irritating.

Content

Your goal is to get customer to open and read your text message. In order for this to happen you must have content that is appropriate and exclusive for that target group. It is crucial to develop discounts that have a special text messaging code. It has to give consumers a reason to subscribe to the program.

Service

Who will provide the text messaging service for your company?    In order to answer this question, you have to consider your text messaging needs. We are the only company in the market today that can send multiple images in one message. We also provide redeemable/one time use coupons that your company can track and report on. We also have a patent pending for our social sharing and invite a friend feature that will help to build a larger database of mobile phone numbers.
It is clear that text messages are essential component for a success marketing platform. They ignite relationships with consumers and build connections to brand loyalty customers. Remember that strategizing is necessary. Before sending out your first text messages consider the factors above, and how they would work best for your marketing platform.
To learn more about Text Messaging for your business contact eValue Mobile, and our team of experts will get you started!