A Picture Message Is Worth 1000 Words!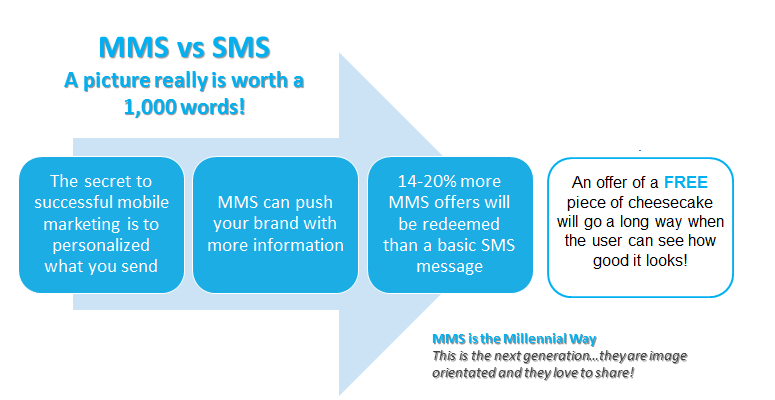 Picture messaging (MMS Messaging) gets a response rate up to 10 time higher than standard text messaging. One of the main reasons MMS Messages has higher response rates is because you're not limited to 160 chars of text.  You can get almost any message across quickly and easily with a simply picture.
By the way – you can add up to 250 characters in our MMS Messages!
Check us out – we're definately outside the box when it comes to mobile marketing.